As an international customs agency, IP has been handling all customs formalities and providing advice on procedures since 1990. We're all about customs.
What Clients Say
As an international shipping company, AS-Nord GmbH has to be able to rely on a professional partner for customs clearance. Smooth clearance of customs is fundamental to the implementation of our logistics processes. We have therefore put our trust in the team from IP for over 6 years.
The customer information system (IPKIS) accelerates our own processing significantly. In particular, access to data for our own invoicing of our customers is worth a great deal of money to us.
As an international shipping company, we know the customs business. However, even we often find that there are limits to our expertise. On those occasions, we are always delighted to have professionals like the team from IP on board.
We export several hundred just-in-time goods shipments every day. Connecting our ERP system via an interface with IP has made our processing significantly faster. Simultaneous compliance checks give us the security we need as licensed exporters.
passes on customs expertise
With , IP passes on practical customs expertise for practical applications.
Up-to-date knowledge of customs regulations is indispensable. Every company involved in export relies on expertise in customs and export law and in purchase tax and VAT legislation. The fastest route to acquiring that knowledge is now available online. With very low costs in terms of both time and money and no staff absences, now provides you with the opportunity to acquire all the up-to-date knowledge you need online. Visit now
Help with customs checks and applications
There are unforeseeable circumstances in which companies have to explain issues to the authorities at short notice but do not have the necessary specialist knowledge or the experience required.
Answering lists of questions relating to permit applications or certifications is straightforward enough in such cases. A special VAT audit, failure to comply with licensing requirements or incorrect responses to certification questions can be more problematic. Under certain circumstances, such events could even lead to fines or other legal penalties. You may want to take advantage of customs simplifications by making an application for the corresponding permit from the customs authorities, you may wish for your company to be certified as an Authorized Economic Operator (AEO), or you may be subject to an external customs audit. Let's have a chat. We will be happy to provide you with comprehensive support.
Yes, get in touch with us!
Download information as PDF.
We will assist you with
Licensing procedures (e.g., approved exporter)
Sanction list screening (e.g., compliance checks)
AEO certification and follow-up audits
External customs audits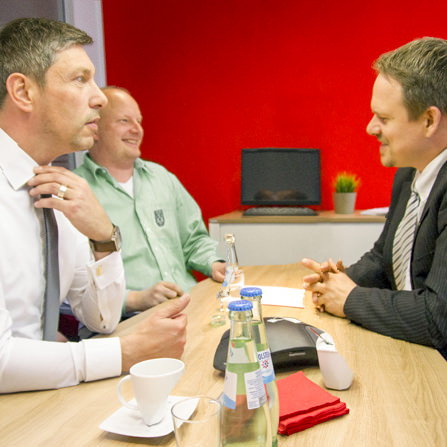 Help with tax/var revision
You are already operating as an importer or exporter. Everything has been running smoothly for some time. Now you have run into difficulties because customs or tax regulations have not been observed either accidentally or as a result of a lack of knowledge.
As soon as the letters from the Federal Revenue Office arrive, many believe that all hope is lost. Often the tax and financial consequences, even the consequences in terms of fines and criminal proceedings, only come to light years after the import or export transactions were completed. It is then crucial to conduct any correspondence with the customs authorities with care and, above all, on the basis of sound professional expertise. Frequently, the correct formulation determines the outcome of a case. Talk to us about your particular situation. We will be happy to assist you. Through close collaboration with our partner legal practice, experienced tax consultants, auditors and lawyers specialising in customs and export law, we are here to provide you with first-class expertise. Not only to prepare your case with forensic care, but also to highlight preventative processes for your company.
Yes, get in touch with us!
Download information as PDF.
We will assist you with
Drawing up rebate applications
Formulating objections
Developing your argumentation strategy
Our network of expert tax and foreign trade lawyers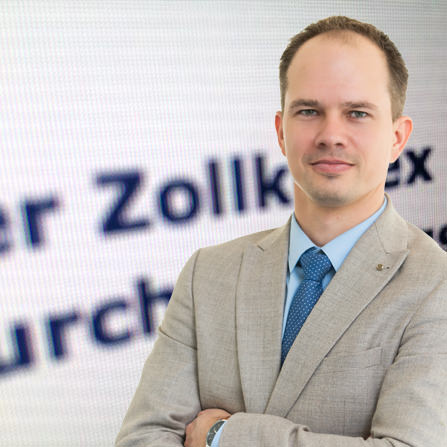 Help with customs clearance
Simple customs clearance for imports (e.g., registration for free circulation), transit procedures (NCTS) and exports (AES) are becoming ever more complex. We maintain an overview of all these developments.
In addition to the use of IT, which has been one of the basic tools for customs management for years and which plays a part across all European states (e.g., (DE)), the ever higher level of expertise required is a growing burden for many companies. This is especially so when you want to concentrate on your core business. The "customs" niche in the transport sector has long since moved away from the "form-filling" stereotype. If you are interested in professional, legally competent handling of your customs issues, have a chat with us. We will handle everything for you, or train your staff about all of the important customs and export issues.
Yes, get in touch with us!
Download information as PDF.
We will take care of
Handling all of the customs formalities
Payment of import charges and customs duties
Representing you in dealings with the German financial authorities
Training your staff in customs-related areas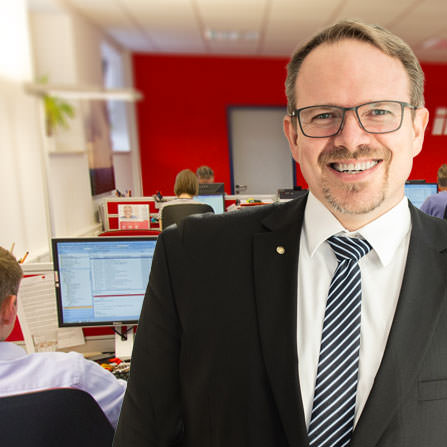 Help with IT-based customs clearance
Do your IT systems already hold a large amount of the data relating to customs that is required for customs registration? Do you think that duplication of effort in recording this data by a customs service provider is unnecessary? Well, we agree with you entirely.
An IT link to the German customs authorities is possible in various ways. On the one hand, you could set up a -certified participant solution. Providing you are happy with the ongoing maintenance costs and have specialist customs expertise in your company, this option is not uncommon. Alternatively, an electronic data exchange connection can be set up for your IT systems (formats: EDI-FACT, XML, Excel, CSV, JSON or simply flat files / communication: FTP, SOAP, RestAPI). In addition, our staff can act as dispatchers by verifying and checking your customs applications on the basis of their customs expertise. Whether you are looking for a solution or want to set up a connection to our systems, get in touch with us. We will be happy to support you.
Yes, get in touch with us!
Download information as PDF.
We will assist you with
Evaluation of a participant solution
Connection of your IT systems to our / customs solution
Verification and checking of your electronic customs registrations
Analysis and optimisation of your customs IT processes.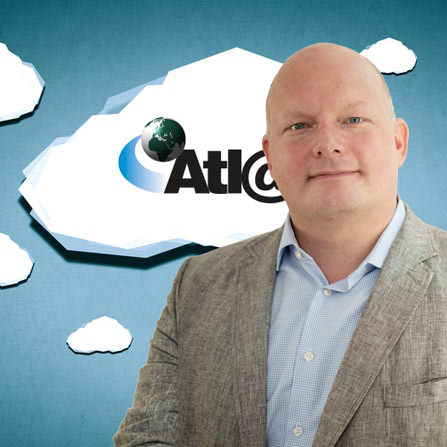 Help through training
Knowledge gets things moving! Especially when customs, tax and export legislation and regulations are familiar and the movement of goods is not disrupted by the application of practical knowledge. Draconian penalties are likely if relevant legislation is disregarded and this increases the risk of becoming the focus of a tax audit, which is an unnecessary waste of time and money.
In order to optimise your logistics processes sustainably and promote flexibility in your activities, IP combines practice-based expertise with professional lines of communication. IP supports small and medium-sized businesses with a range of training courses and consultancy services covering all aspects of customs, taxation and export. Our programme of vocational training includes everything from online seminars, through training in current customs issues, to courses for users. With the aid of the latest information technology, we step in with our specialist knowledge wherever professional expertise is required in your company – in the familiar surroundings of your employees' workplace, if you wish, using real procedures – simply and with no complications – online. We will even customise the seminars specifically to your company's situation, leaving out everything that is not strictly necessary. Do you have training needs?
Yes, get in touch with us!
Download information as PDF.
We will assist you with
Flexible online courses that can be planned in advance
Knowledge transfer to meet your needs
Free knowledge teasers from on zoll.TV